fundraising events
Ignite It! Creativity Forum
Wednesday, March 11, 2020
The Ignite It! Creativity Forum brings together community and business leaders each year for an energetic professional development workshop & luncheon feature motivating stories and strategies to cultivate creativity, innovation and FUN.
Proceeds benefit cMoe, one of the most unique, educational and cultural resources for children & families. Registration ends on March 4, 2020.
Featuring Jason Kotecki
Professional Development - "Lemonade Stand 2.0: Secrets from Childhood for Succeeding in Business & Life"
9:00 am – 11:30 am at The Children's Museum of Evansville
Luncheon - Keynote by Jason Kotecki "Curing Adultitis: Living and Working With Less Stress and More Success"
12:00 pm– 1:15 pm at Old National Events Plaza
---
About Jason Kotecki:
Jason Kotecki is an artist who speaks. Really, really well! He is an expert at helping people "Escape Adulthood," in order to restore balance, beat burnout, and become more innovative by breaking rules that don't exist. Jason uses his extraordinary artistic gifts, combined with humor and memorable storytelling, to spark intentional thinking that leads people to become more passionate and productive.
If you've ever wanted to resign from adulthood, you may be struggling with a case of Adultitis. Make your escape! Our passion and energy levels are regularly depleted by Adultitis and the burden of increased responsibilities and the need to do more with less. Jason shares how recapturing wisdom from childhood can help you reignite your passion, turn stress into laughter, and get more done while having more fun. Jason provides witty observations, humorous anecdotes and real-world techniques that will entertain and inspire you to live a richer, more balanced life.
The world is moving faster than ever and the only constant is change. What worked yesterday probably won't work tomorrow. In order to survive — and thrive — in this environment, we need to see the world with new eyes and identify the old ways of thinking that are holding us back. In this light-hearted but hard-hitting program, Jason uncovers and annihilates these so-called rules that don't exist. He'll reveal some surprising principles that provide a powerful competitive advantage, foster breakthrough levels of innovation, and accomplish what was once thought impossible. By the end, you will be armed with tools for getting better at identifying rules that don't exist, and tactics for breaking them with confidence.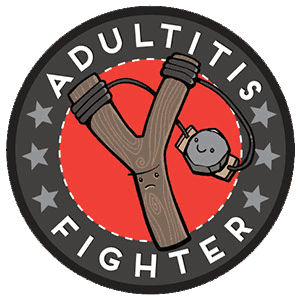 ---
Event Sponsored by Heritage Federal Credit Union and Vectren A CenterPoint Energy Company