museums for all
Museums for All is a signature access program of the Association of Children's Museums (ACM) and the Institute of Museum and Library Services (IMLS) to encourage families of all backgrounds to visit museums regularly and build lifelong museum habits. The program will enable low-income families to visit cMoe for a minimal fee of $3 per person with the presentation of an Electronic Benefits Transfer (EBT) card. Museums for All is part of the cMoe's broad commitment to seek, include, and welcome all.
Museums for All joins the many community outreach programs cMoe offers like: The Helping Hands Scholarship Fund, Educator and Military Appreciation Days, Family Free Nights, Good Grades admission discounts, and in-kind admission donations for community benefit auctions.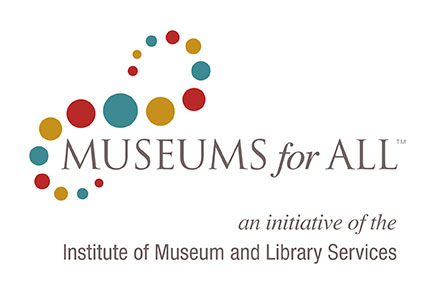 Admission is $3 dollars per person (over the age of 18 months) and is limited to 4 people per family. Admission is not paid for with the guest's EBT card.
Guests MUST show their EBT card and state ID card to enroll. After which, they must show their Museums for All card and state ID at each visit.
cMoe is committed to affordable play. At cMoe, we believe all children have the right to play, regardless of circumstances, socio-economic status or financial hardship.
Museums for All is made possible for the community with a partnership with the Old National Bank Foundation.